𝐊𝐆𝐄 𝐖𝐎𝐑𝐊𝐄𝐑𝐒 𝐎𝐍 𝐓𝐇𝐄𝐈𝐑 𝟐𝐍𝐃 𝐃𝐎𝐒𝐄 𝐎𝐅 𝐕𝐀𝐂𝐂𝐈𝐍𝐄
"Health is Wealth". It is really indeed true. Our future depends on our health status, and so we are obliged to take good care of ourselves.
   Since the spread of virus is non-stop, the government encouraged everyone to be vaccinated. And in line with this, last December 2, 2021 nineteen (19) of our employees got their 2nd dose of vaccine (SINOVAC).
 This Virus is not a joke, so we need to get ourselves vaccinated and in no time, everything will be back to normal like how it is before this pandemic arise.
 Stay safe and be vaccinated.
#safeworkplace
#fullyvaccinated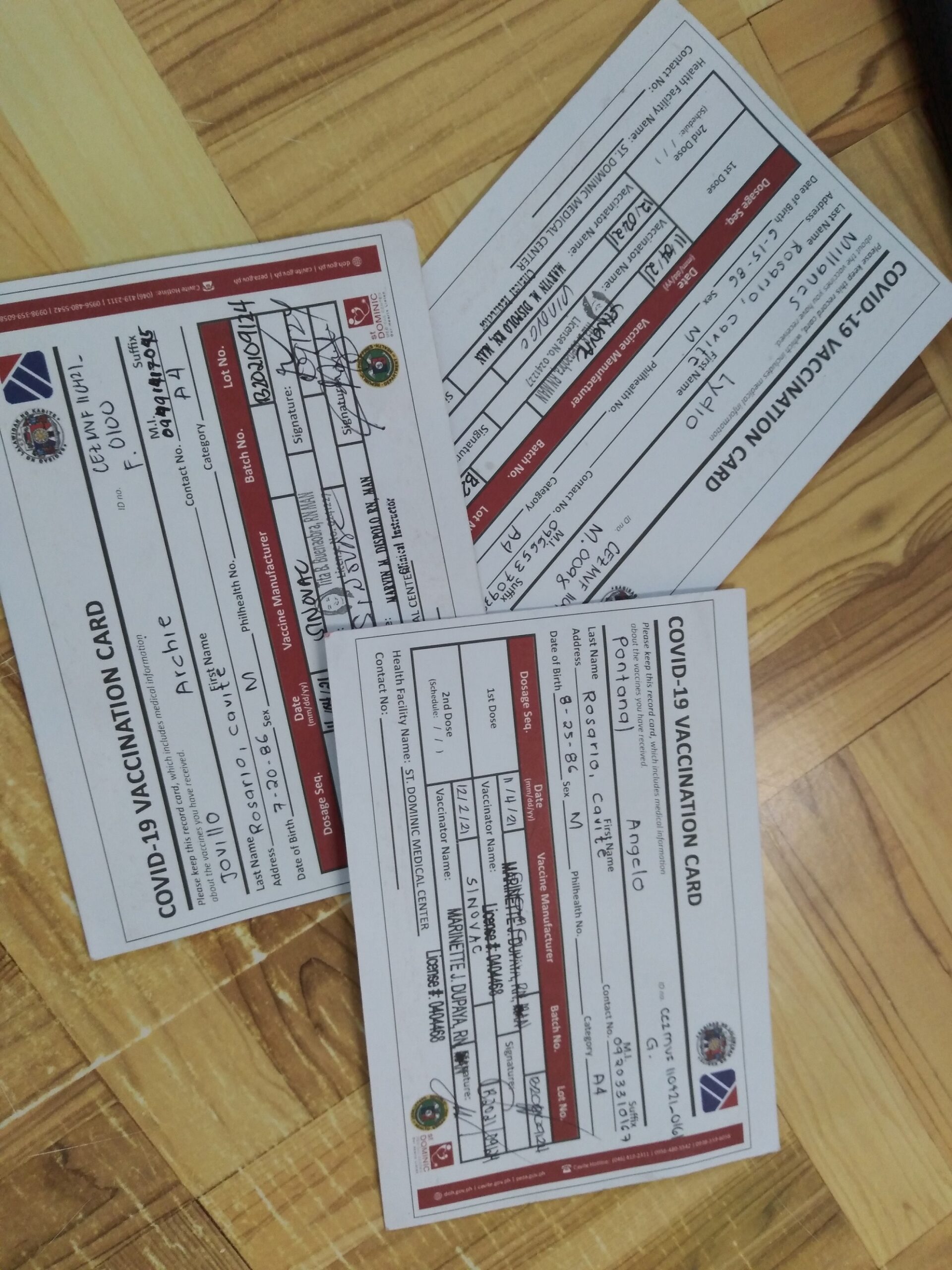 "健康就是财富"。 这确实是真的。 我们的未来取决于我们的健康状况,因此我们必须照顾好自己。
由于病毒的传播是不间断的,政府鼓励每个人都接种疫苗。 与此相应的是,去年 2021 年 12 月 2 日,我们的十九 (19) 名员工接种了第二剂疫苗 (SINOVAC)。
这种病毒不是开玩笑,所以我们需要给自己接种疫苗,很快,一切都会像这次大流行之前一样恢复正常。
保持安全并接种疫苗。
#安全的工作场所 #完全接种
"건강이 재산이다". 정말 사실입니다. 우리의 미래는 건강 상태에 달려 있으므로 우리는 스스로를 잘 돌보아야 합니다.
바이러스의 확산이 쉬지 않고 있기 때문에 정부는 모든 사람에게 예방 접종을 권장했습니다. 이에 맞춰 지난 2021년 12월 2일 직원 19명에게 2차 백신(SINOVAC)을 맞았습니다.
이 바이러스는 농담이 아니므로 예방 접종을 받아야 하며 곧 모든 것이 이 전염병이 발생하기 전과 같이 정상으로 돌아올 것입니다.
안전을 유지하고 예방 접종을 받으십시오.
#안전한 직장 #완전히 예방 접종