We congratulate all of you for your five (5) years of hard work, loyalty, and diligence to the company. We wish you continued success as you undoubtedly will continue to provide the first-class service to all of our customers.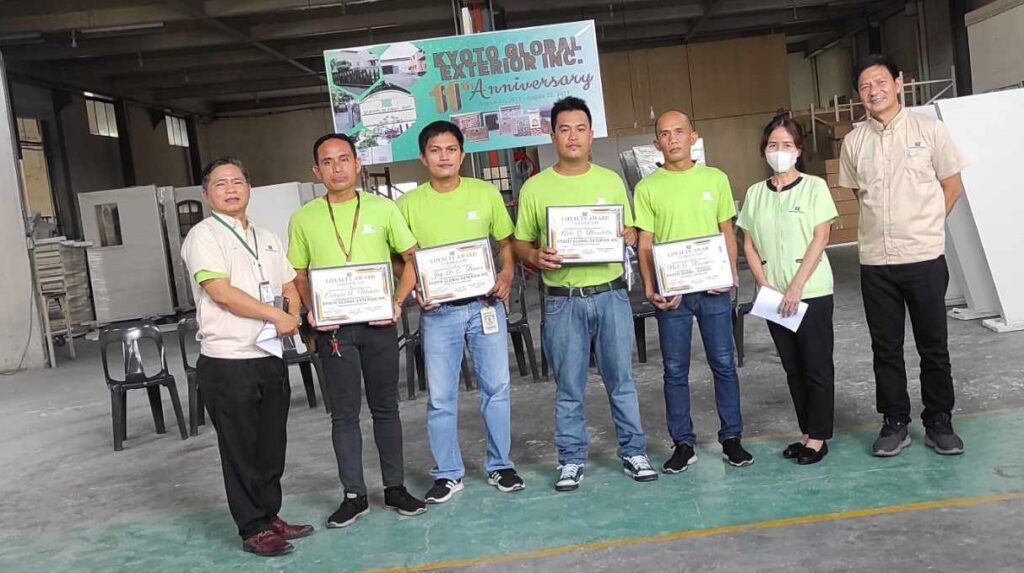 我们祝贺你们所有人五 (5) 年对公司的辛勤工作、忠诚和勤奋。 我们祝愿您不断取得成功,因为您无疑将继续为我们所有的客户提供一流的服务。
5년 동안 회사를 위해 열심히 일하고 충성하며 근면하게 일한 여러분 모두를 축하합니다. 귀하가 모든 고객에게 일류 서비스를 지속적으로 제공할 것이기 때문에 귀하의 지속적인 성공을 기원합니다.