Body condition is important, especially when working the whole day. Here in KGE, before the start of our work we make sure that our body is in good condition. Our way of doing it is through TAISO. TAISO is our daily exercise performed every morning at exactly 7:00 am. It helps us remove negative energy in our body which affects productivity. It also helps us to feel more energized and ready for the whole day work.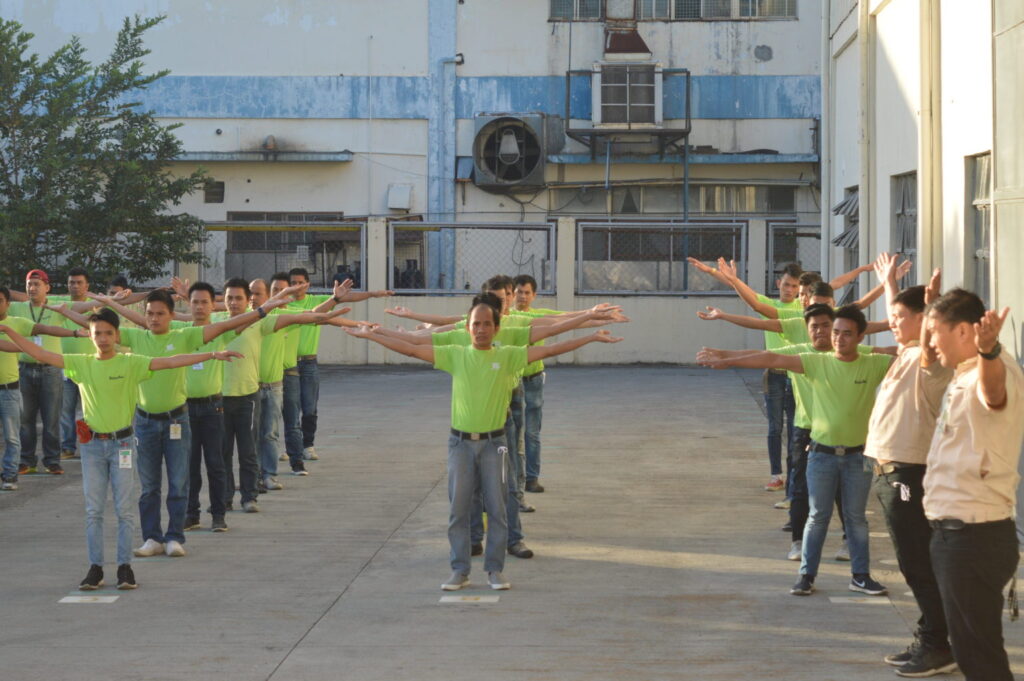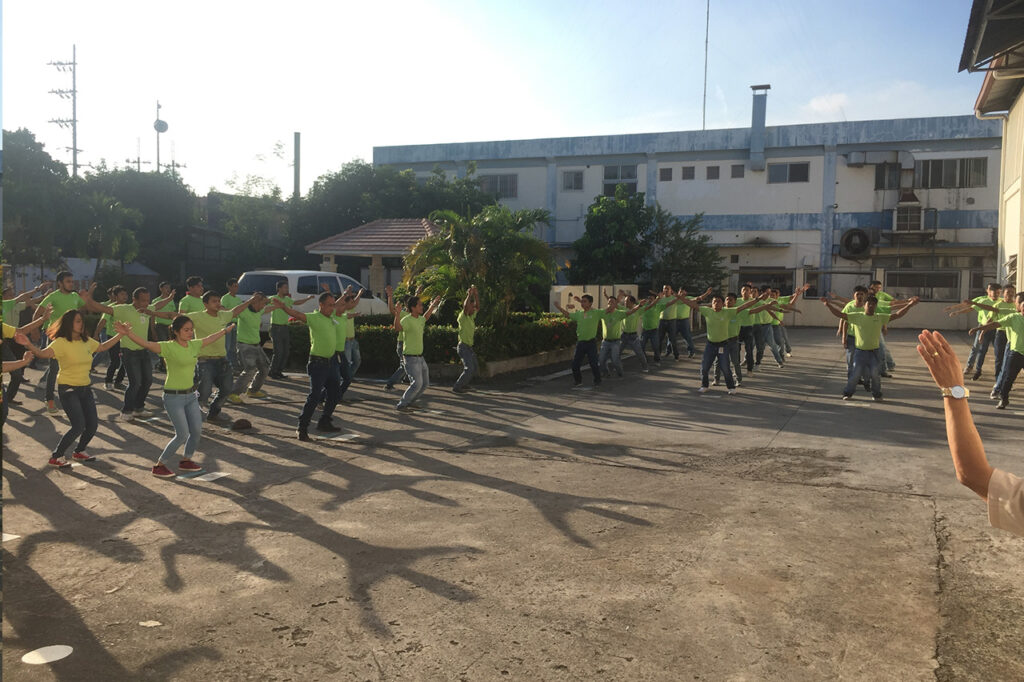 身体状况很重要,尤其是全天工作时。在 KGE,在我们开始工作之前,我们会确保我们的身体处于良好状态。我们的方法是通过 TAISO。 TAISO 是我们每天早上 7:00 整进行的日常锻炼。它可以帮助我们消除体内影响生产力的负能量。它还可以帮助我们感觉更有活力,为一整天的工作做好准备。
신체 상태는 특히 하루 종일 일할 때 중요합니다. 여기 KGE에서는 작업을 시작하기 전에 몸 상태가 좋은지 확인합니다. 우리의 방법은 TAISO를 통해서입니다. TAISO는 매일 아침 정확히 오전 7시에 수행되는 일일 운동입니다. 그것은 생산성에 영향을 미치는 우리 몸의 부정적인 에너지를 제거하는 데 도움이 됩니다. 그것은 또한 하루 종일 일할 준비가 되어 있고 활력이 넘친다고 느끼는 데 도움이 됩니다.