𝐈𝐍𝐒𝐓𝐈𝐋𝐋𝐈𝐍𝐆 𝐇𝐎𝐏𝐄 𝐚𝐭 𝐊𝐆𝐄 𝐀𝐌𝐈𝐃𝐒𝐓 𝐓𝐇𝐄 𝐏𝐀𝐍𝐃𝐄𝐌𝐈𝐂
The Covid- 19 pandemic has brought a lot of discomfort and suffering to every individual around the world. People are exposed to the habit of experiencing hunger and living in destitution. KGE employees are not excused from these shocks of life. Though the government and private companies have done various initiatives at taking care of the workers in these trying times, still, our daily needs are rising.
In pursuit of overcoming these hurdles of life, KGE employees demonstrate undaunted traits that would help us experience HOPE in the workplace. We keep on believing that there is still hope and that God is in control.
Instilling hope at KGE involves motivating every employee to do their part in understanding and adhering to the suggested company protocols and health guidelines. The staff support and encouragement continue and together, we will succeed against this fight!
#house #exterior #adorable #unique #stylish #elegant #durable #excellent
#superiordesign #qualityproduct #sustainable #cozy #eyecatching
#functional #garden #useful #awesome #prestigious #decoration
#artistic #impressive #highquality #lightweight #easytoinstall #frp
#alluring #attractive #fascinating #valuable #capturing #captivating
#environmentalresistance #erosionresistance #repairable
#handmade #designflexibility #highvalue
#enchanting #delightful #landscape
#customersatisfaction #goodquality #environmentalconsciousness
#BouquetMailbox #DeliveryBox #CreaMailbox
#PhysicalHealth #MentalHealth #Taiso
#flexible #highstrength #lowmaintenance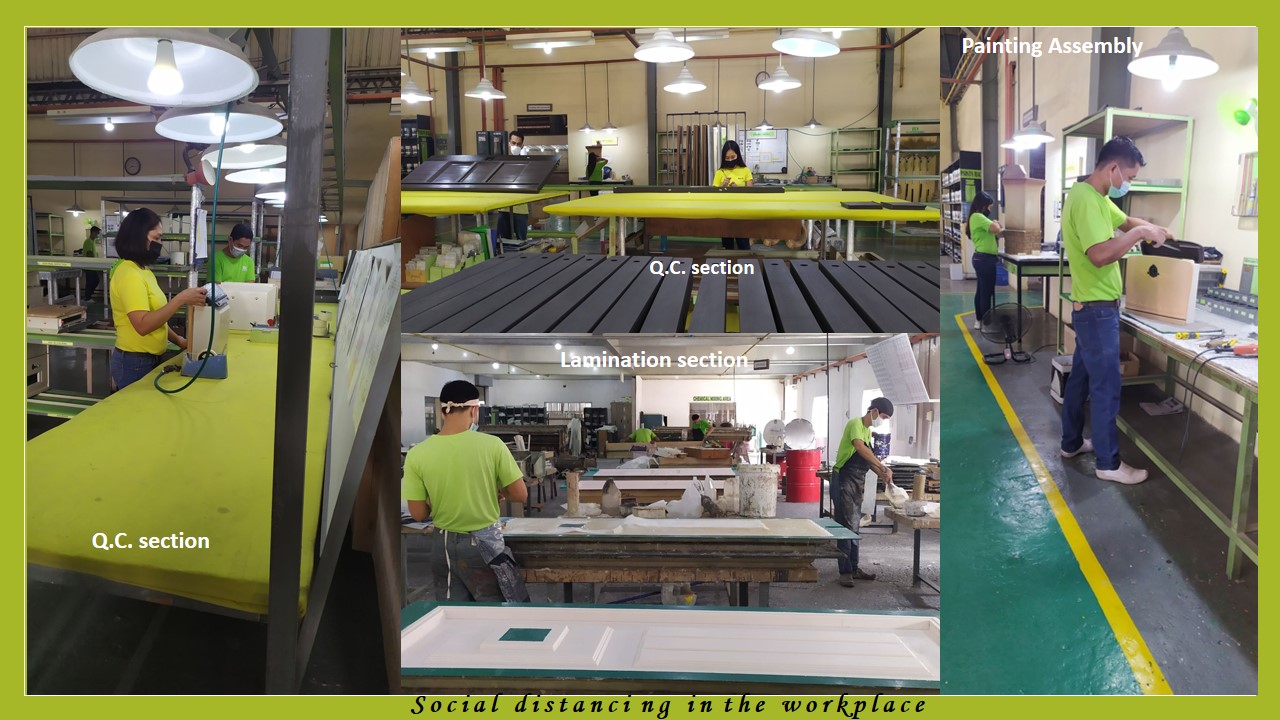 Covid-19 大流行给世界各地的每个人带来了很多不适和痛苦。 人们习惯于经历饥饿和生活在赤贫之中。 KGE 员工不能免于这些生活的冲击。 尽管政府和私营公司在这些困难时期采取了各种措施来照顾工人,但我们的日常需求仍在增加。
为了克服生活中的这些障碍,KGE 员工展示了无畏的特质,这将有助于我们在工作场所体验希望。 我们一直相信希望仍然存在,上帝在掌控之中。
在 KGE 灌输希望包括激励每位员工尽自己的一份力量理解并遵守建议的公司协议和健康准则。 员工的支持和鼓励继续,我们将在这场斗争中取得成功!
#屋 #外部的 #可爱的 #独特 #时髦的 #优雅的 #耐用的 #优秀的
#卓越的设计 #优质的产品 #可持续的 #舒适 #引人注目的
#功能性 #花园 #有用 #惊人的 #声望很高的 #装饰
#艺术的 #感人的 #高质量 #轻的 #易于安装
#诱人的 #吸引人的 #迷人 #有价值的 #夺取 #迷人的
#耐环境 #耐腐蚀 #可修复的
#手工制作的 #设计灵活性 #高价值
#妖娆 #愉快 #风景 #顾客满意度 #高品质 #环境意识
#花束邮箱 #送货箱 #信箱 #身体健康 #精神健康 #大创
#灵活的 #高强度 #低维护
Covid-19 대유행은 전 세계 모든 사람에게 많은 불편과 고통을 가져 왔습니다. 사람들은 굶주림을 경험하고 빈곤하게 사는 습관에 노출되어 있습니다. KGE 직원은 이러한 삶의 충격에서 면제되지 않습니다. 정부와 민간 기업이 이러한 어려운시기에 노동자들을 돌보기 위해 다양한 노력을 기울 였지만 여전히 우리의 일상적인 요구는 증가하고 있습니다.
이러한 삶의 장애물을 극복하기 위해 KGE 직원들은 직장에서 HOPE를 경험하는 데 도움이되는 변함없는 특성을 보여줍니다. 우리는 여전히 소망이 있고 하나님이 통제 하심을 믿습니다.
KGE에 희망을 심는 것은 모든 직원이 제안 된 회사 프로토콜 및 건강 지침을 이해하고 준수하는 데 자신의 역할을 수행하도록 동기를 부여하는 것입니다. 스탭의 응원과 격려는 계속되고, 함께이 싸움에 성공하겠습니다!
#집 #외부 #홀딱 반할 만한 #독특한 #세련된 #우아한 #튼튼한 #우수한
#우수한 디자인 #고급 제품 #지속 가능한 #기분 좋은 #눈길을 끄는
#기능의 #정원 #유능한 #대박 #권위있는 #장식
#예술적 #감동적인 #고품질 #경량 #쉬운 설치
#매혹적인 #매력 #매혹적인 #가치 있는 #캡처 #매혹적인
#환경 저항 #부식 저항 #수리 가능
#수공 #디자인 유연성 #높은 가치
#매혹적인 #매우 기쁜 #경치 #고객 만족 #양질 #환경 의식
#꽃다발 사서함 #배달 상자 #Crea 사서함 #신체 건강 #정신 건강 #타이 소
#융통성 있는 #고강도 #낮은 유지 보수