In KGE, "SANTEI" represents as disciplines for maintaining visual workplace to minimize  total loss time searching for tools and unnecessary movements. This is organizing the working area by segregating the unnecessary items, for instance, eliminating tools or any materials which do not add value in the area. It also maintains neatness at cleanliness.
Japanese Santei or 5S in order term have been used as a lean tool to eliminate waste, to improve productivity, for continuous improvement and for other factors which will lead to a better working environment.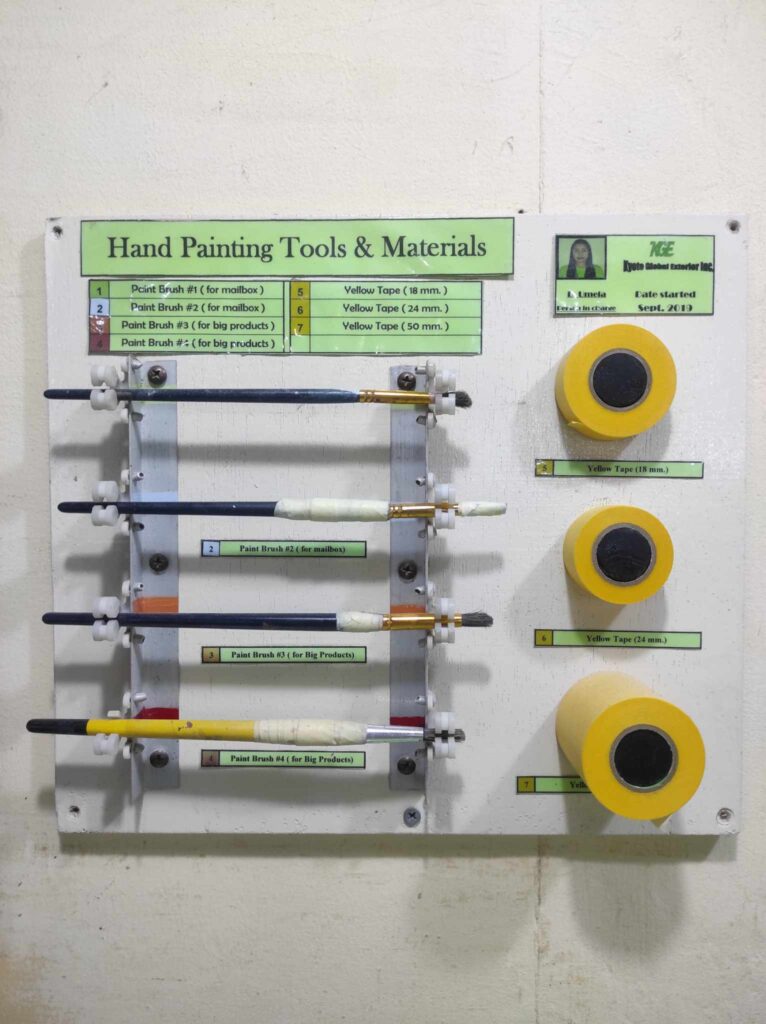 在 KGE,"SANTEI"代表维护视觉工作场所的纪律,以最大限度地减少寻找工具和不必要的移动的总损失时间。 这是通过隔离不必要的物品来组织工作区域,例如,消除不会在该区域增加价值的工具或任何材料。 它还保持清洁的整洁。
日本的 Santei 或 5S 已被用作一种精益工具,以消除浪费、提高生产率、持续改进以及其他能够带来更好工作环境的因素。
KGE에서 "SANTEI"는 도구 검색 및 불필요한 이동 시간의 총 손실을 최소화하기 위해 시각적 작업 공간을 유지하기 위한 규율을 나타냅니다. 이는 불필요한 항목을 분리하여 작업 영역을 구성하는 것입니다. 예를 들어 해당 영역에 가치를 추가하지 않는 도구나 재료를 제거합니다. 청결함도 유지하여 깔끔함을 유지합니다.
일본의 Santei 또는 5S는 폐기물 제거, 생산성 향상, 지속적인 개선 및 더 나은 작업 환경으로 이어지는 기타 요소를 위한 린 도구로 사용되었습니다.