𝐎𝐌𝐈𝐂𝐑𝐎𝐍 𝐀𝐓𝐓𝐀𝐂𝐊𝐒:
𝐊𝐆𝐄 𝐀𝐃𝐇𝐄𝐑𝐄𝐒 𝐓𝐎 𝐒𝐀𝐅𝐄𝐓𝐘 𝐌𝐄𝐀𝐒𝐔𝐑𝐄
Who would have thought that in the beginning of 2022, another variant of Covid-19 various arrived and affected our country and its people? The new variant is called "Omicron". It constitutes other sets of concerns and challenges to our nation. There is an increased in number of cases for Covid-19 every day and it literally double or triple the cases we had from the last quarter of 2021.
With regards to the possible Omicron surge, KGE never stops in implementing safety measures in the workplace. People from the top management and production workers are made sure to have their vaccine or even booster. We wear our face mask all the time and disinfect our areas regularly. We also encourage our clients, suppliers, and visitors to follow our company protocols.
We are with you in this fight against Covid-19 virus. Stay safe and healthy!
#safeworkplace #socialdistancing #staysafe #handwashing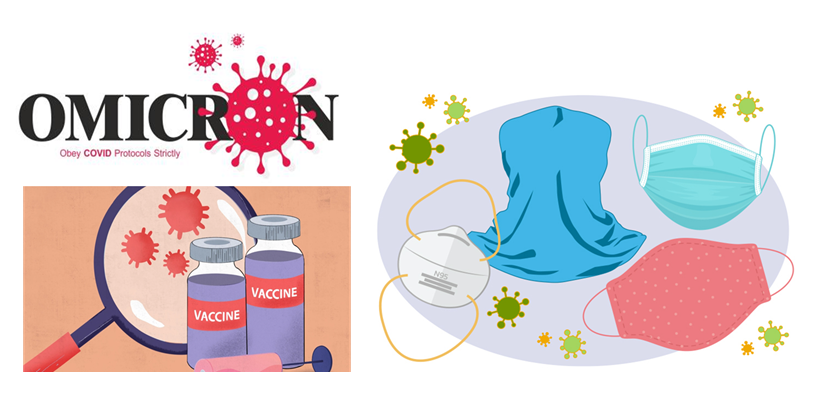 谁能想到,在 2022 年初,Covid-19 的另一种变体抵达并影响了我们的国家及其人民? 新变体被称为"Omicron"。 它构成了我们国家的其他一系列关切和挑战。 Covid-19 的病例每天都在增加,实际上是 2021 年最后一个季度的两倍或三倍。
对于可能出现的 Omicron 激增,KGE 从未停止在工作场所实施安全措施。 确保来自高层管理人员和生产工人的人员接种疫苗甚至加强剂。 我们一直戴着口罩,并定期对我们的区域进行消毒。 我们还鼓励我们的客户、供应商和访客遵守我们公司的协议。
在与 Covid-19 病毒的斗争中,我们与您同在。 保持安全和健康!
#安全的工作场所 #社交距离 #保持安全 #洗手
2022년 초에 다른 변종 코비드-19가 도착하여 우리나라와 국민에게 영향을 미칠 것이라고 누가 생각이나 했겠습니까? 새로운 변형은 "Omicron"이라고 합니다. 그것은 우리 국가에 대한 다른 일련의 우려와 도전을 구성합니다. 매일 Covid-19에 대한 사례 수가 증가하고 있으며 2021년 마지막 분기에 비해 문자 그대로 두 배 또는 세 배 증가했습니다.
가능한 오미크론 서지와 관련하여 KGE는 작업장에서의 안전 조치를 절대 멈추지 않습니다. 최고경영진과 생산직 종사자들은 백신이나 추가접종을 받아야 합니다. 우리는 항상 마스크를 착용하고 우리 지역을 정기적으로 소독합니다. 또한 고객, 공급업체 및 방문자가 회사 프로토콜을 따르도록 권장합니다.
우리는 코로나19 바이러스와의 이 싸움에 여러분과 함께합니다. 안전하고 건강하십시오!
#안전한 직장 #사회적 거리두기 #안전 유지 #손 씻기