Rainy days; the 2nd climate season is here.
PAGASA makes the declaration on Friday, June 2, following widespread rain from thunderstorms, and the southwest monsoon.
Many of us prefer the rain due to its cold weather condition. But while we enjoy this type of weather, it cannot be denied that flu, colds, and other illnesses are common during this time of the year.
Here are some safety precautions that will help keep you and your family safe for the rainy season.
1. Bring Proper Rain Gear.
2. Take A Warm Shower.
3. Wash Your Hand Frequently.
4. Eat Healthily And Take Vitamins.
5. Drink Plenty of Water
6. Stock Up On Basic Necessities.
7. Avoid Walking In The Rain.
8. Keep Mosquitoes Out
9. Stay Updated.
10. Drive Slowly And Carefully.
11. Do Not Touch Electric Wires.
12. Teach Children about Basic Safety
13. Prepare An Emergency Kit.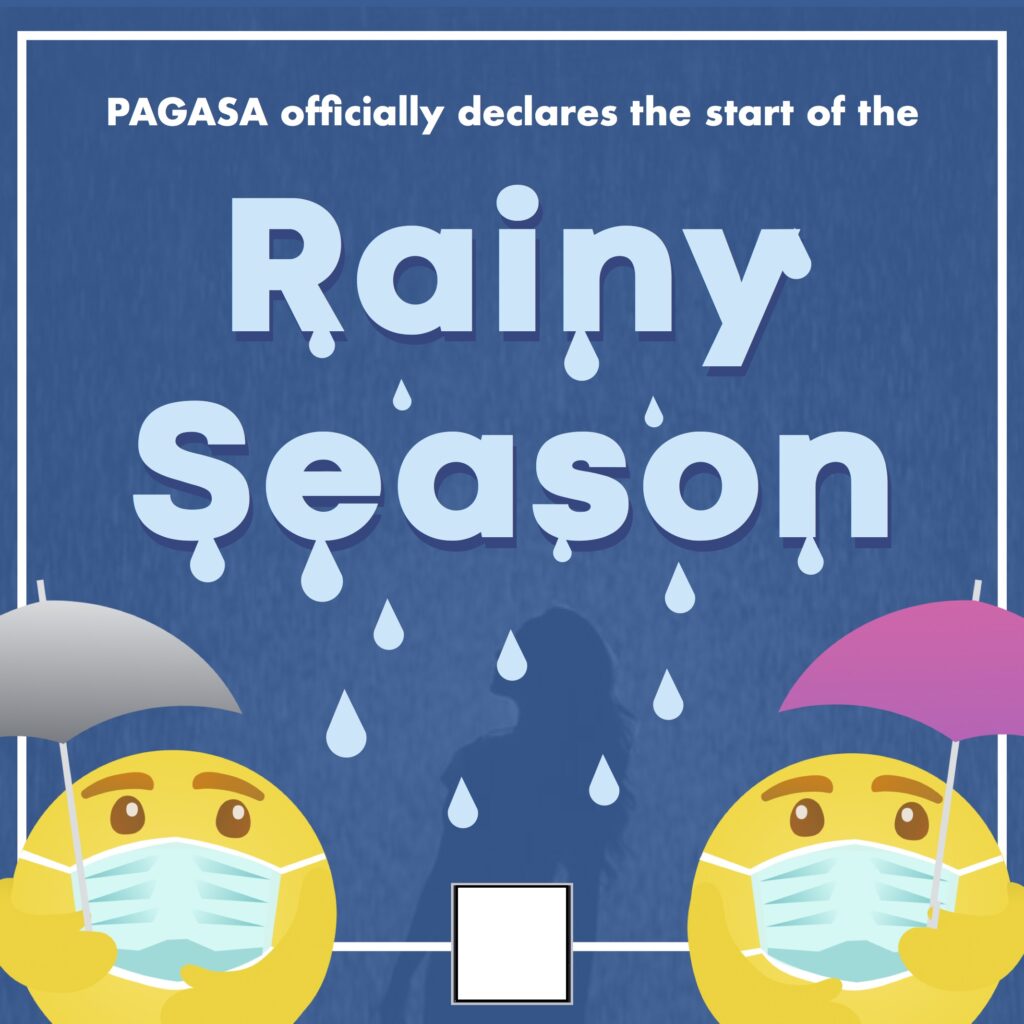 PAGASA는 6월 2일 금요일에 뇌우로 인한 광범위한 비와 남서 몬순에 따라 선언합니다.
우리 중 많은 사람들이 추운 날씨 때문에 비를 선호합니다. 그러나 우리가 이런 종류의 날씨를 즐기지만, 일년 중 이 시기에 독감, 감기 및 기타 질병이 흔히 발생한다는 사실을 부인할 수 없습니다.
다음은 장마철에 귀하와 귀하의 가족을 안전하게 지키는 데 도움이 되는 몇 가지 안전 예방 조치입니다.
1. 적절한 비옷을 가져오세요.
2. 따뜻한 샤워를 하세요.
3. 손을 자주 씻으십시오.
4. 건강하게 먹고 비타민을 섭취하십시오.
5. 물을 많이 마신다
6. 기본 필수품을 비축하십시오.
7. 빗속에서 걷지 마십시오.
8. 모기 퇴치
9. 최신 정보를 유지하십시오.
10. 천천히 그리고 조심스럽게 운전하십시오.
11. 전선을 만지지 마십시오.
12. 아이들에게 기본 안전에 대해 가르치기
13. 비상 키트를 준비합니다.
PAGASA 于 6 月 2 日星期五在雷暴和西南季风带来的大面积降雨之后做出声明
由于天气寒冷,我们中的许多人更喜欢下雨。 但是,虽然我们喜欢这种天气,但不可否认的是,流感、感冒和其他疾病在一年中的这个时候很常见。
以下是一些安全预防措施,可帮助您和家人安全度过雨季。
1.带上合适的雨具。
2. 洗个热水澡。
3.经常洗手。
4. 健康饮食并服用维生素。
5.多喝水
6. 储备基本必需品。
7.避免在雨中行走。
8. 远离蚊子
9. 保持更新。
10. 缓慢而小心地开车。
11. 不要触摸电线。
12. 教孩子们基本的安全知识
13.准备应急包。