Holiday is coming, it means long vacation for all of us. During this time, don't forget to give yourself a break from working. Take time to rest and relax to refresh our mind and body.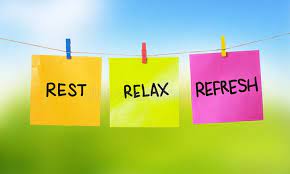 假期来了,这对我们所有人来说都意味着长假。 在此期间,不要忘记让自己从工作中休息一下。 花点时间休息和放松,让我们的身心焕然一新。
휴가가 다가오고 있습니다. 그것은 우리 모두에게 긴 휴가를 의미합니다. 이 시간 동안 작업을 중단하는 것을 잊지 마십시오. 몸과 마음을 재충전하기 위해 휴식과 긴장을 푸는 시간을 가져보세요.